MODE $05 displays test results for the most recent oxygen sensor monitor tests. They're stored and are not live values. It did not support Air Fuel Ratio Sensors (AFRS).

This MODE is no longer supported for CAN "C" systems; related information will be found in MODE $06.

MODE $05 is the latest Monitor Tests results for the Oxygen Sensors. It is not "live" data. It is stored in memory and replaced with newer test results.
The problem with this MODE is that not all manufacturers supported MODE $05. Also, this MODE did not allow the addition of Air Fuel Sensors.

Under CAN Regulations, MODE $05 was eliminated and moved to MODE $06.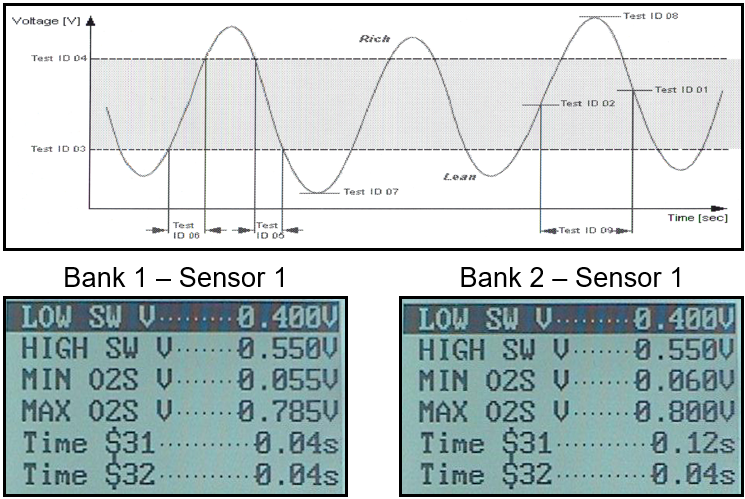 MORE CONTENT TO BE ADDED, PLEASE CHECK BACK!